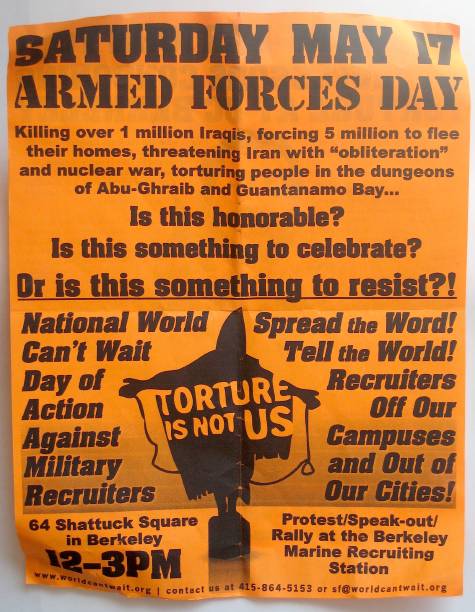 Back in May of this year, I wrote about an anti-John Yoo protest at the Boalt Hall law school graduation, spearheaded by the communist group World Can't Wait. What I didn't include in that report is the fact that I followed World Can't Wait to an entirely different protest immediately afterward — an "Armed Forces Day" protest in front of (where else?) the Marine Corps Recruiting Office in Berkeley.

In the spirit of recycling, the World Can't Waiters arrayed all their torture-themed and John Yoo protest material from earlier in the day in front of the Marines office. Marines, John Yoo — hey, it's all good. Close enough for horseshoes.
Armed Forces Day is a little-known holiday honoring all military members in the country. WCW took the opportunity to dishonor them.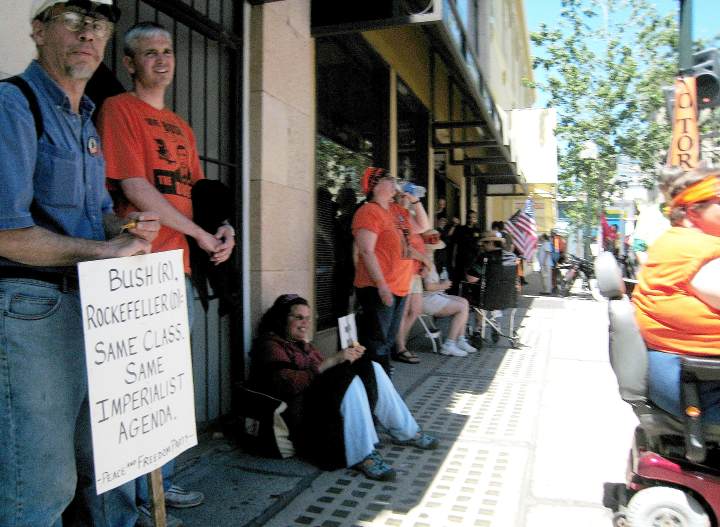 The usual crew of crazies lined the sidewalk. All in all a pretty desultory affair.

But wait! Things picked up when a crew of Marines veterans arrived to counter-protest. You can see them off to the right in the picture, holding American flags.
But there were never any fireworks. A significant police presence kept everybody on their best behavior.

Members of the Marines Motorcycle Club surveyed the scene from across the street.