Recently, while at an undisclosed location in northern California, I saw a seal which seemed to be in some kind of distress haul up onto shore and start crawling inland. When I went over to investigate, I saw that the seal had a gaping fresh wound behind its left flipper.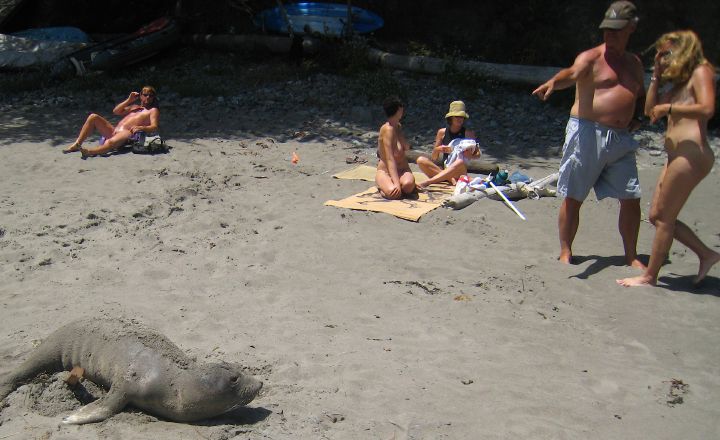 Soon it reached an area where people were sunbathing, and began to attract attention.

But instead of being scared off as seals often are, it stopped to rest directly in front of the sunbathers, as if wanting to join us. I told the other people there that it appeared to be severely injured. A discussion ensued about what to do.

Eventually someone called the park rangers, while the seal turned to give me a pleading look, as if trying to communicate that it had come up onto the beach to seek help from the humans.

But what could I do? I don't know how to give medical attention to an injured seal. While we waited for the park ranger, the seal eventually seemed to give up hope of rescue by these strange land creatures, and sadly crawled back into the ocean. We never saw it again.