My latest photo essay — the first in quite a while — is now online!:
Up Your Alley Fair, San Francisco, July 26, 2015
While this new report covers all aspects of this year's "Up Your Alley" fetish street fair, I pay special attention to a bizarre fad sweeping the gay underground: "puppy play," or pretending to be a dog during sadomasochistic group sex romps.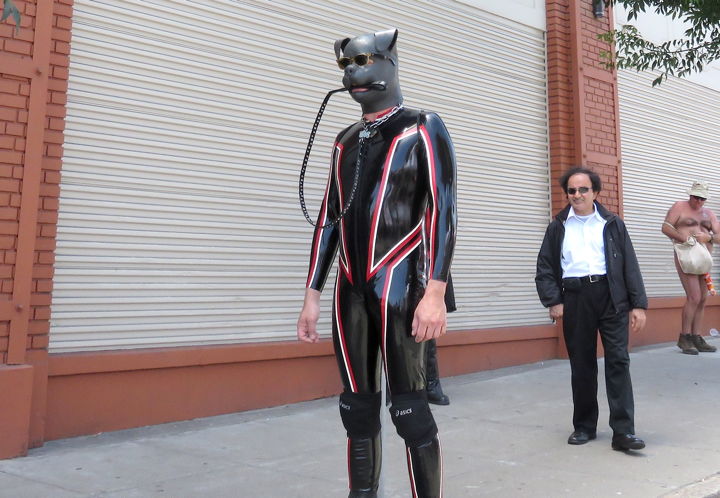 Up Your Alley was teeming with men not only dressed as dogs (or a least a fetishistic approximation of caninehood), but also behaving as dogs.
Why? Read the report to find out!