The Reality-Based Community



The type of people who showed up at the anti-war rally in San Francisco on September 24, 2005 like to refer to themselves as the reality-based_community.

Let's see how accurate that description is.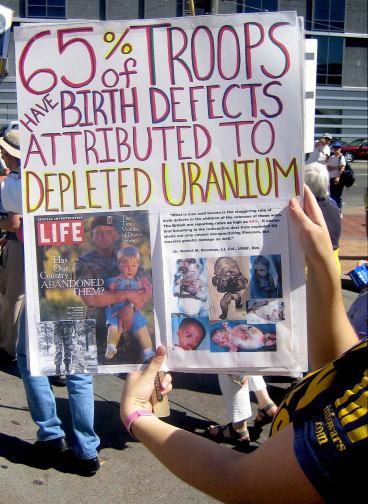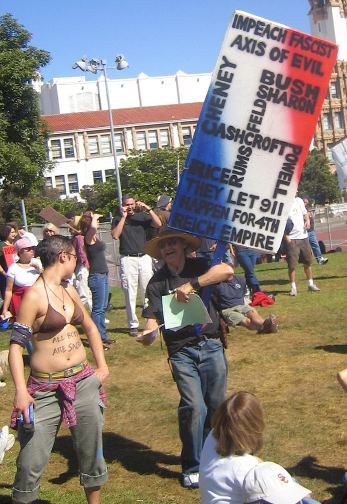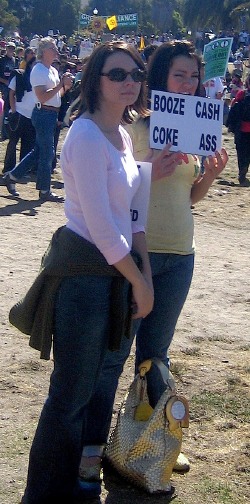 The Democratic Underground contingent (the most vocal claimants to the "reality-based community" title) were perhaps the least organized-seeming group at the entire rally. Long after the march had started, their banner was still draped limply over a picnic table at the far end of the rally, while the smattering of members stood nearby. . .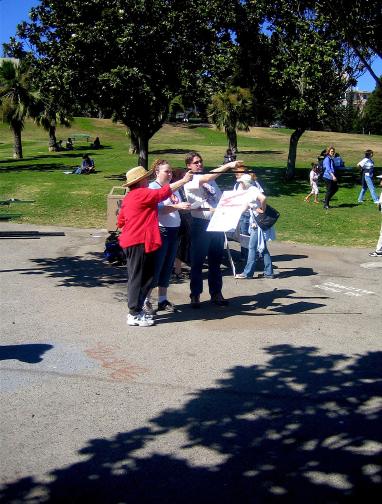 ...dicussing strategy and bickering amongst themselves.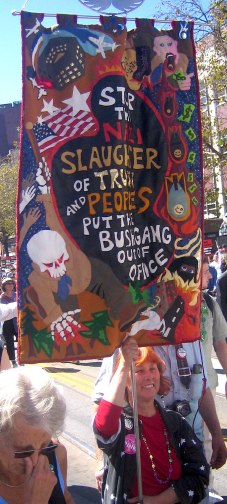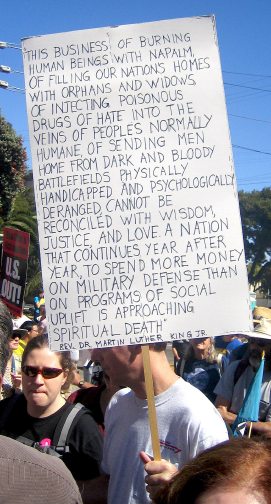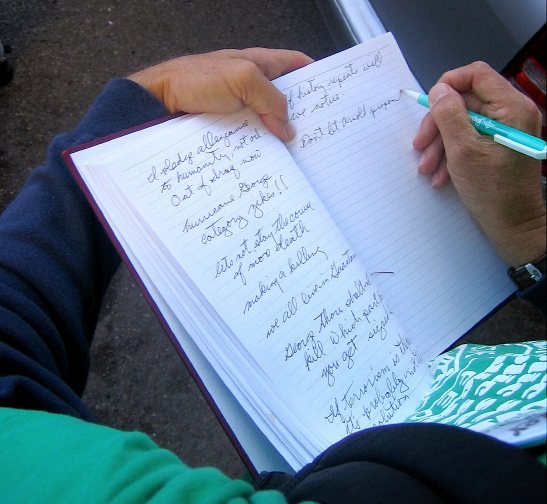 So many clever and succinct slogans, so little time to scribble them all down!


Return to zombie's main September 24, 2005 anti-war rally page.