These photos were taken at the counter-protest organized by San Francisco Voice for Israel and Protest Warriors in San Francisco on Saturday, June 5th, 2004.




As the pro-American counter-protesters gathered on Market Street, a lone counter-counter-protester showed up to disrupt the proceedings. He was surrounded by Israeli and American flags.



Then he flipped his sign around and showed his true colors.



When the San Francisco Voice for Israel contingent finished their march and showed up at the Embarcadero, they were immediately confronted by anti-Israeli and anti-American protesters.



Then the Protest Warriors arrived with their hilariously inflammatory signs.



We're talkin' inflammatory.



Things started to get overheated, so the police intervened...



Were there cops? Oh yeah, there were cops alright...



The police separated the crowd into opposing camps, and the battle of ideologies began.



The counter-protesters brandished their signs.

And they had some really effective ones:



The pro-Israel crowd stood their ground...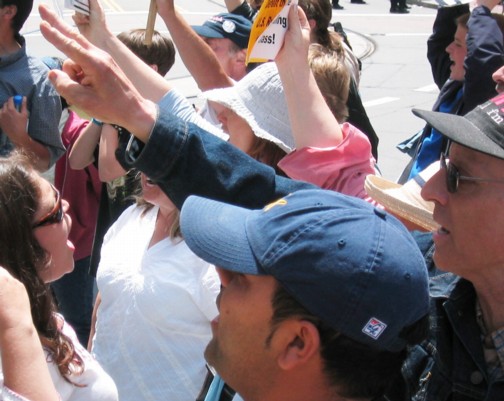 ...but the anti-Israel crowd was sent into a rabid convulsions of hatred...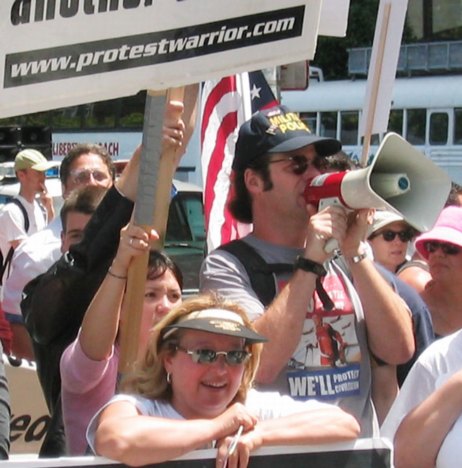 ...by the outrageously comical taunts of the lead Protest Warrior.
Go to the Movies page for must-see videos of the action.